Are you a financial mule, but you don't know it?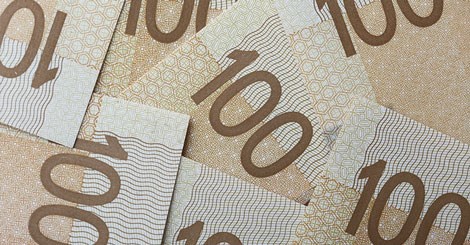 Police launch awareness campaign on how fraudsters use unsuspecting victims to launder funds and proceeds of crime
Police are launching a campaign from June 6-10 to raise awareness of how fraudsters are using unsuspecting victims as mules to launder funds and proceeds of crime.
A press release indicates that 2021 was a historic year for fraud with reported losses totaling $380 million, which is a dramatic increase from the $164 million in losses in 2020. It is estimated that only 5% of victims report their fraud to law enforcement or Canada. Anti-Fraud Center (CAFC).
With the sharp increase in reported fraud and the notable prevalence of financial mules, the partners want to educate Canadians about the various frauds that use financial mules, in addition to providing general awareness to prevent victimization.
What is a Money Mule?
He is someone who is recruited by fraudsters to act as an intermediary to transfer stolen money. The mule may or may not be aware that it is a pawn in a larger network. When a mule moves money, it becomes more difficult to identify victims' fraudsters and can lead to victims being linked to serious crimes.
Money is often transferred using bank transfers, email money transfers, money services businesses, and cryptocurrencies. Typically, mules are paid for their services, receiving a small percentage of the transferred money, but scammers can disguise these funds as "payment from customers, loan for crypto investment, earnings" and much more .
A money mule is used in the process of money laundering, which is an offense under the Criminal Code of Canada (section 462.31).
On June 8 at 10 a.m., the CAFC and the Ontario Provincial Police will host a live chat on social media to discuss financial mules and related frauds. Guest speakers will be Nancy Cahill, CAFC, Liaison Officer and Acting Detective Sergeant John Armit, CAFC, and more.
The partners will also share more information, tips and links to various resources through their social media platforms. The public is encouraged to join the conversation to help recognize, reject and report frauds using the hashtags #DontBeAMule, #kNOwFraud, #Take5, #Tell2.
If you are the victim of a scam, fraud or cybercrime, please contact your local police. It is also essential that you report an incident, whether you are a victim or not, to the CAFC via their Online reporting system or by phone at 1-888-495-8501.
"At the CAFC, we continue to work tirelessly with law enforcement and our partners to target fraudsters, recover funds and educate the public about scams and fraud, but everyone has a role to play in preventing and fraud recovery," said Sergeant Guy Paul Larocque, Officer in Charge.CAFC. "With the notable increase in reporting fraud in Canada, it's more important than ever for Canadians to know what scams and fraud look like, how to protect themselves, and to always report them."
"Fraud is a criminal offense in Canada, with real victims and real impacts. What may seem like a harmless email or phone call could lead to devastating losses. Be vigilant and report incidents of scams and fraud to local law enforcement and the CAFC. by doing so, you will help us find the criminals, eliminate their networks and assets, prevent further victimizations and make Canada more resilient to fraud," adds Chris Lynam, Executive Director of the CAFC and the Unit RCMP National Cybercrime Coordinating Office.